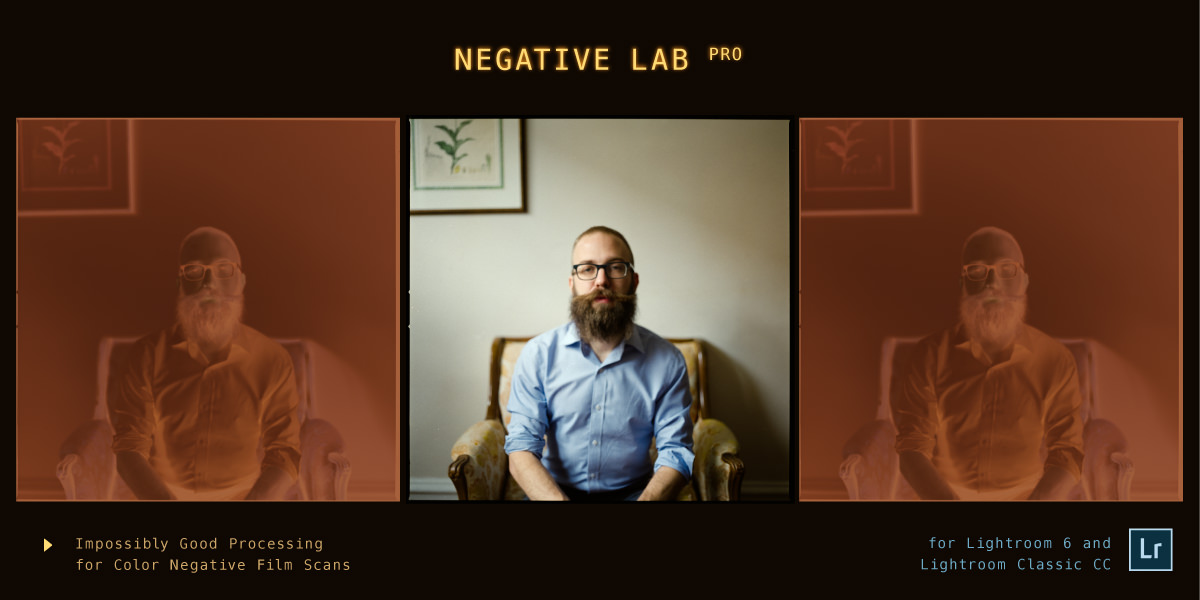 You'll get:
All current features
Updates for new camera profiles & LR compatibility
For Lightroom 6 & Lightroom Classic CC
License for 1 indivdual to use on up to 2 machines they own (for example, your laptop and desktop computer)
Buy Now
*VAT tax may be added in some countries
Negative Lab Pro is free to try for 12 negatives
FAQs
Are their future updates planned? Will they be included in the license?
Yes, lots of good updates planned - mainly driven by photographers who have sent me their ideas and suggestions! In the works right now: scanner model calibrations for Epson, Canon & Nikon scanners, the ability to save custom settings and set a custom default setting, improvements to the vector tone engine, and more. Those updates (and other compatibility updates) are included in the license. It's possible at some point I will offer some kind of paid extras or updates, but I don't know what those would be.
How will I know about future updates? When you purchase, you provide your email. You will be sent the download update and instructions to that email.
Will this be compatable with future versions of Lightroom? Yes - as long as Adobe continues to allow for plugins (and doesn't break anything in their sdk), I will make sure Negative Lab Pro is maintained to be compatible.
What's the deal with VAT? Ugh. The payment processor I use (gumroad) automatically adds VAT based on the IP address you are purchasing from. Sometimes this can get screwy and incorrectly assess you with VAT taxes. There's no way on my end to correct this. If this is happening to you, you can paypal me directly at https://www.paypal.me/natephotographic/99 and just leave me a note that it for Negative Lab Pro, along with the email address you'd like the license to go to. I'll then send you a license.
Other questions? Let me know at nate@natephotographic.com!